Rough-in Installation Kit
The rough-in installation kit is designed with a focus on new installations with a mounting method similar that of a standard light fixture. This mounting technique is optimal for the cleanest possible look, as the Freestylist is anchored between joists and aligns flawlessly flush to the ceiling.
Candidates for Installation:
Ceiling heights between 86 inches to 12 feet
New installations during building process

Mounted much like a standard light fixture
Installed between joists, sitting flush to ceiling by simply attaching mounting brackets and kit
Sheetrock installer will cut around it like any standard light fixture
Freestylist unit is inserted into the kit after the ceiling is plastered and painted
Well suited for established salons, despite being geared for new installations

Cut out in ceiling makes installation simple for electrician to run power
Advantages of Drop Ceiling Installation Kit:
This method can be installed anytime; allocate 2 -3 hours for installation
Installation as low as 86 inches or as high as 12 feet
Below are 3 examples of salons using the Rough-In Kits.
Click on image to see gallery.
Caru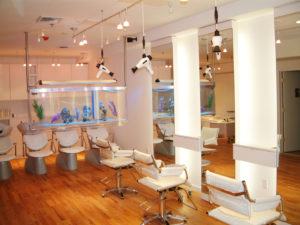 Heavenly Touch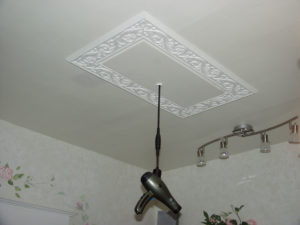 Velocity Stylebar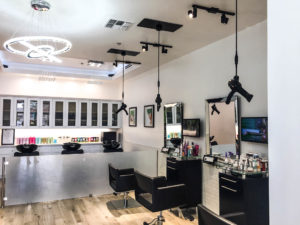 Download Installation Instructions
All orders are custom manufactured in the United States. A build checklist will be sent to you to confirm your ceiling height and order details before production begins.
Allow 4-6 weeks for delivery.
Call 508-845-4911 or use our Contact Us page for more information.