Blair Hopper the inventor and Robert Cromeans the visionary are the 2 people most responsible for making the dream happen. When Blair and his newly formed team approached the seasoned platform artist, Robert, with the idea Robert immediately recognized the benefits of a system that would make the hair dryer feel weightless, eliminate cord tangles and the unsightly cord mess on the floor. He decided to incorporate the technology into a new salon he was building in San Diego.
Blair Hopper and Robert Cromeans.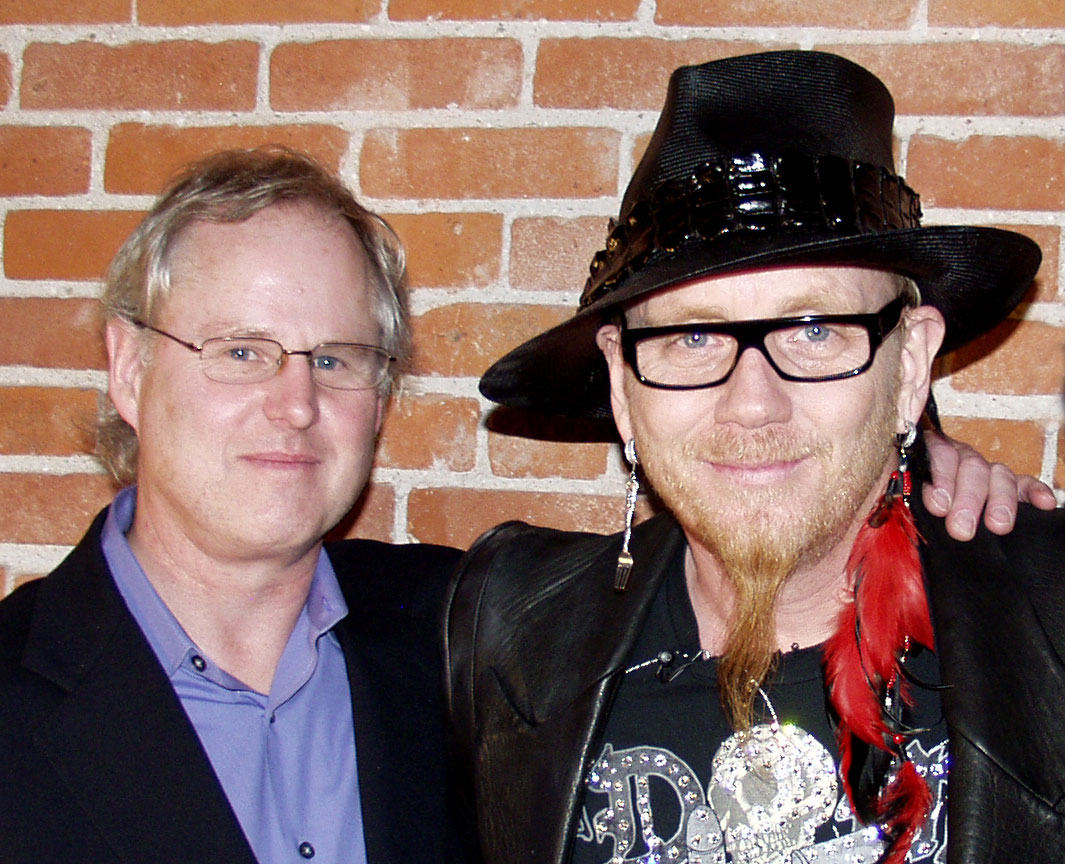 Roberts San Diego salon opened February 2004.  The grand opening was a stressful day because the technology was being used by professional stylists for the first time. By the end of the day about half of the stylists were liking it. The other half weren't comfortable with the change but they persevered, within a few weeks everyone loved it.
First day of use.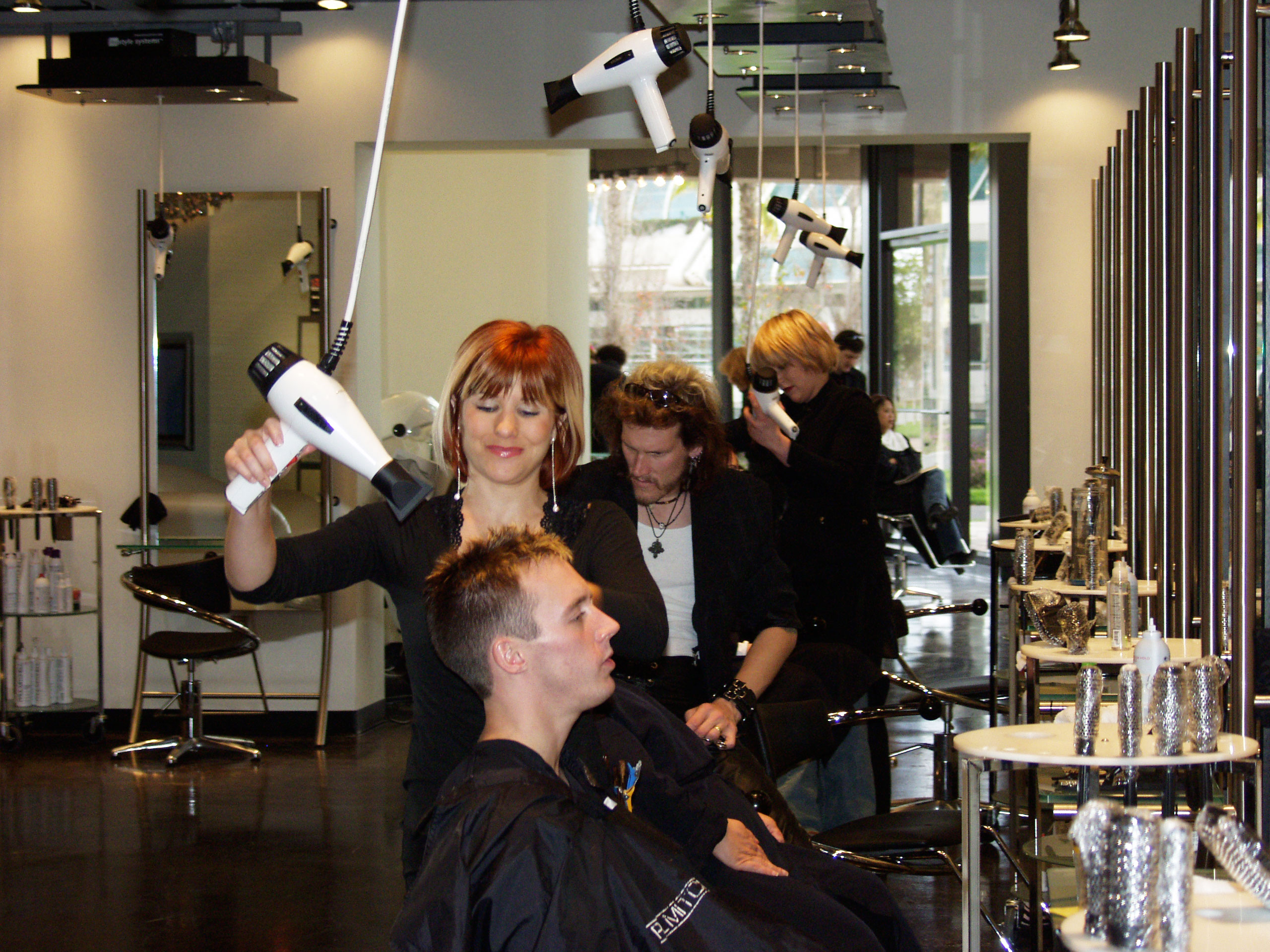 It was quickly realized that this was the solution that stylists had been dreaming about. Soon after the successful San Diego launch Robert decided to incorporate the technology with another salon he was building in Las Vegas at the Mandalay Bay Casino. These two flagship salons brought a tremendous amount of awareness to the concept of dryers suspended from the ceiling. They went on to be seen on MTV and the Travel Channel.
Felicio Franco, platform artist for Rusk for over 15 years, was the third salon to install the system in August 2004.
Felicio Franco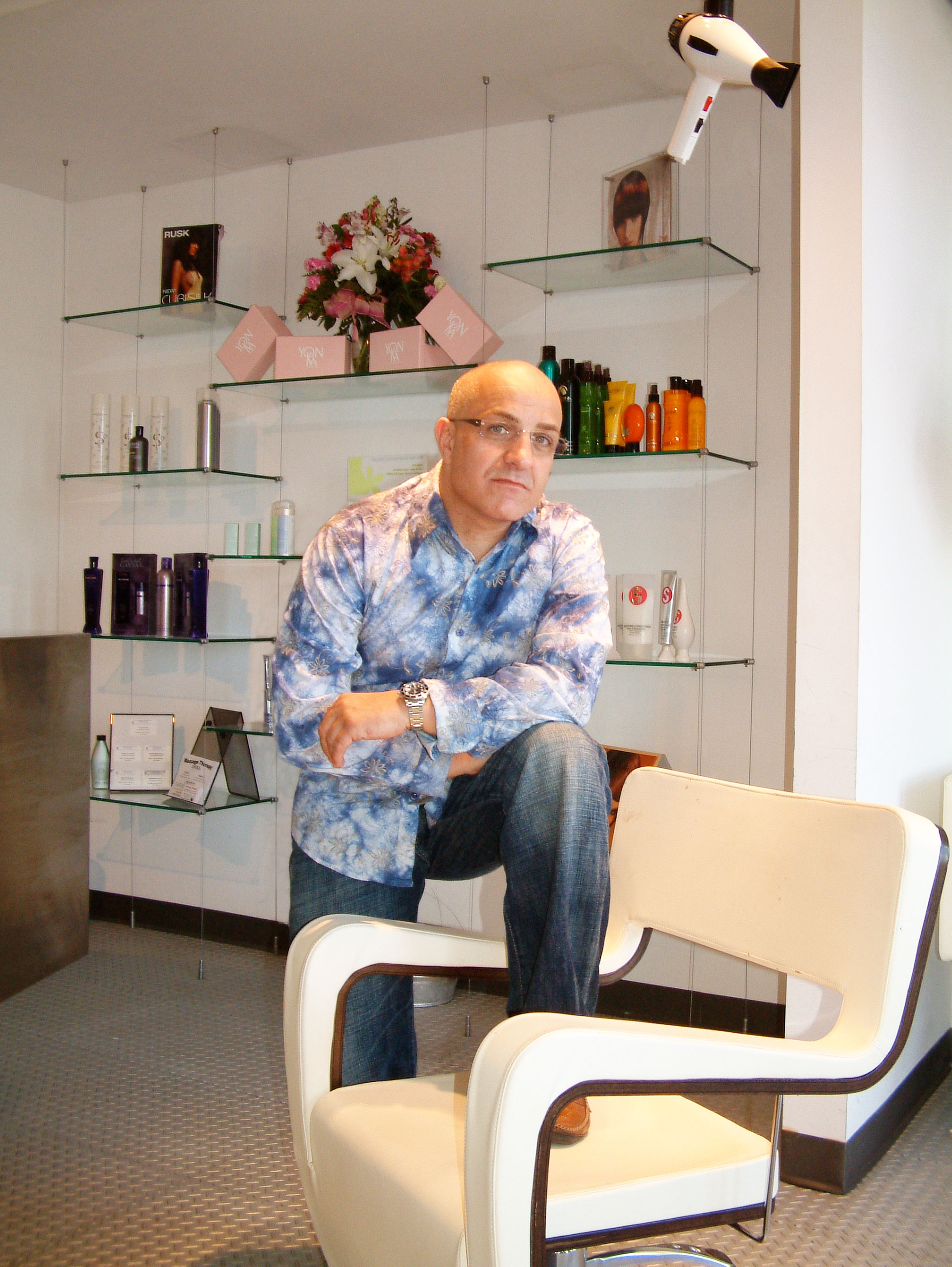 These three salons were the testing grounds for what is now considered the most state-of-the-art blow drying tool any salon can own. After extensive testing the Freestylist was released to the public in June of 2005.
The Freestylist is destined to become a standard item for every salon. The word is spreading that it makes doing blowouts very easy. The most common statement you will hear from a stylist that has been using the Freestylist is "I can't do hair with a regular blow dryer any more". This is a video that explains the Freestylist a little better.
When you're ready to remodel or upgrade your salon good ideas come from seeing what other salons have done. Our galleries offer you great remodeling ideas, check them out here.