Drop Ceiling Installation Kit
The drop ceiling installation kit allows for a sleek look while simultaneously having one of our most straightforward and easiest installation techniques. Comparable to the ease in which an electrician installs a light fixture, yet maintaining a clean, streamlined look that conceals the Freestylist unit above the ceiling with only a single cord visibly suspended from ceiling to the dryer of choice.
Candidates for Installation:
Ceilings that are 12 feet or less in height
Drop ceiling grid with enough clearance to install from main structural ceiling
Advantages of Drop Ceiling Installation Kit:
This method can be installed anytime; allocate 1 – 2 hours for installation
Below are 3 examples of salons using the Drop Ceiling Kits.
Click on image to view gallery.
Backstage Salon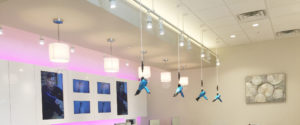 Fantastic Sams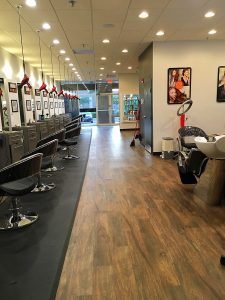 Philip's Salon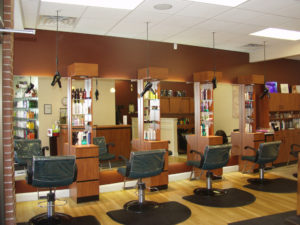 Click here to view tutorial
Download Installation Instructions
All orders are custom manufactured in the United States. A build checklist will be sent to you to confirm your ceiling height and order details before production begins.
Allow 4-6 weeks for delivery.
Call 508-845-4911 or use our Contact Us page for more information.