Above The Ceiling Installation Kit
The above ceiling installation kit is the most streamlined of the Freestylist installation kits. Upon installation the Freestylist unit is hidden above ceiling with only a single cord visibly suspended from the ceiling to the dryer of choice.
Candidates for Installation:
Ceilings that are 12 feet or less in height
Floating or suspended wood or sheetrock ceilings with enough clearance to install and remove if inspection is required.
Closed soffit with access panel
Attic spaces
° In climates that drop below 45°F it is recommended to insulate Freestylist unit. Although, the cold does not harm the Freestylist unit, low temperatures may cause the mechanism to become sluggish.
Advantages of Above Ceiling Installation Kit:
This method can be installed anytime, with little to no impact on day-to-day operations in salon.
Below are 3 examples of Above Ceiling Kits utilized in Salons:
Click on image to view gallery.
Cherished Beauty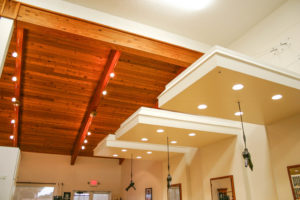 Reflect Salon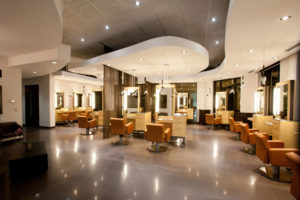 Spa Hollywood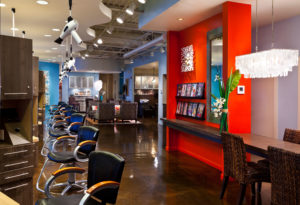 Download Installation Instructions
All orders are custom manufactured in the United States. A build checklist will be sent to you to confirm your ceiling height and order details before production begins.
Allow 4-6 week for delivery.
Call 508-845-4911 or use our Contact Us page for more information.